PathTools plugin for Craft CMS 3.x
This twig plugin for the Craft CMS brings convenient path & URL manipulation functions & filters to your Twig templates.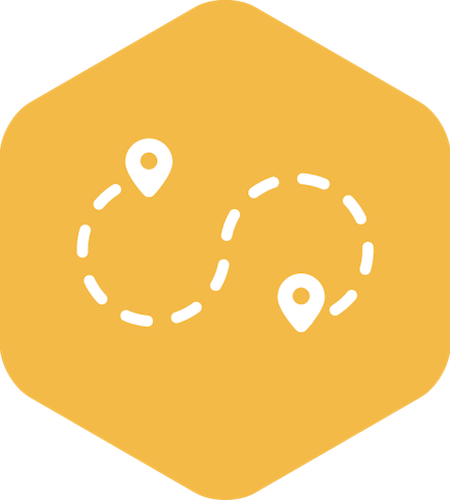 Related: PathTools for Craft 2.x
Requirements
This plugin requires Craft CMS 3.0.0 or later.
Installation
To install PathTools, follow these steps:
Install with Composer via composer require nystudio107/craft-pathtools from your project directory
Install the plugin via ./craft install/plugin path-tools via the CLI, or in the Control Panel, go to Settings → Plugins and click the "Install" button for Path Tools.
You can also install PathTools via the Plugin Store in the Craft AdminCP.
PathTools works on Craft 3.x.
Usage
All of the functionality offered by PathTools can be used either as a filter, for example:
{{

 myAsset

.

url 

|

 basename 

}}



Or as a function, for example:
{%

 

set

 myBaseName 

=

 basename

(

myAsset

.

url

)

 

%}



php Wrapper Functions
pathinfo
Wrapper for the php pathinfo() function -- http://php.net/manual/en/function.pathinfo.php
basename
Wrapper for the php basename() function -- http://php.net/manual/en/function.basename.php
dirname
Wrapper for the php dirname() function -- http://php.net/manual/en/function.dirname.php
parse_url
Wrapper for the php parse_url() function -- http://php.net/manual/en/function.parse-url.php
parse_str
Wrapper for the php parse_str() function -- http://php.net/manual/en/function.parse-str.php
Utility Functions
swap_extension
Can be passed either a path or a url, and it will return the path or URL with the filename extension changed, for example:
<

source 

src

=

"

{{

 myAsset

.

url 

|

 swap_extension

(

'

mp4

'

)

 

}}

"

 

type

=

'

video/mp4

'

 

/>




<

source 

src

=

"

{{

 myAsset

.

url 

|

 swap_extension

(

'

webm

'

)

 

}}

"

 

type

=

'

video/webm

'

 

/>



For myAsset.url = http://www.coolvids.com/content/vids/MyCoolVid.mp4 the output would be:
<

source 

src

=

"

http://www.coolvids.com/content/vids/MyCoolVid.mp4

"

 

type

=

'

video/mp4

'

 

/>




<

source 

src

=

"

http://www.coolvids.com/content/vids/MyCoolVid.webm

"

 

type

=

'

video/webm

'

 

/>



swap_directory
Can be passed either a path or a url, and it will return the path or URL with the directory path changed, for example:
<

img 

src

=

"

{{

 myAsset

.

url 

|

 swap_directory

(

'

/over/there

'

)

 

}}

"

 

/>



For myAsset.url = http://www.coolvids.com/not/here/rock.pdf the output would be:
<

img 

src

=

"

http://www.coolvids.com/over/there/rock.pdf

"

 

/>



append_suffix
Can be passed either a path or a url, and it will return the path or URL with the suffix appended to the filename, for example:
<

img 

src

=

"

{{

 myAsset

.

url 

|

 append_suffix

(

'

@2x

'

)

 

}}

"

 

/>



For myAsset.url = http://www.coolvids.com/img/ux/search.png the output would be:
<

img 

src

=

"

http://www.coolvids.com/img/ux/search@2x.png

"

 

/>



Brought to you by nystudio107